Doors
There are seven door styles available for cabinet door and drawer fronts. Raised panel is our most popular style with its more traditional look, and has three different cuts available: Step, Cove, and Ogee. They have a raised center panel with a surrounding profile or contour. Raised panel doors can also be enhanced by our creative glazing and finishing techniques.
Shaker Style
Shaker Style, also called Mission Style, has a recessed flat center panel with raised outer edges. Shaker doors offer a sleek, clean, modern look without the added costs associated with the more intricate designs of raised or applied molding style doors.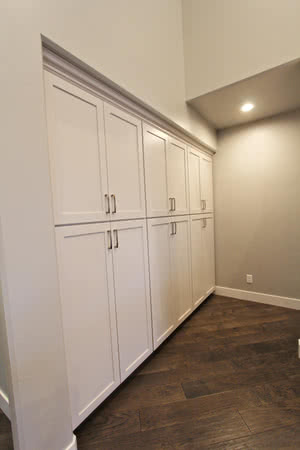 Slab
Slab doors, also called Euro Style, are most often used in contemporary designs. These doors can be composed of wood, flat or textured melamine. Flush settings with minimal detail and simple style give doors a sleek and modern look.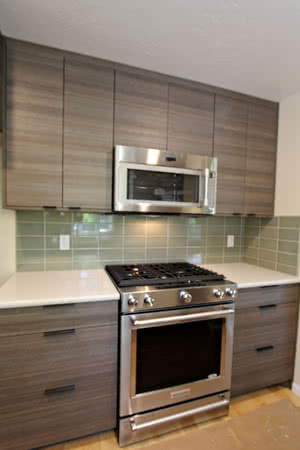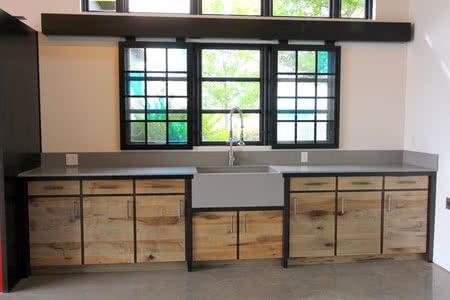 Accent
Accent cabinet doors are decorative, and are only used in select cabinets, adding a touch of interest and style to your overall project. Use them to highlight certain areas of your cabinetry. The doors can be accented with glass, aluminum, louver, mullion, or inset with designs.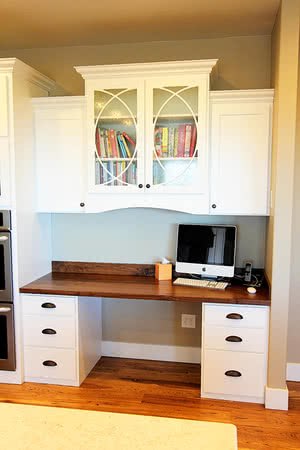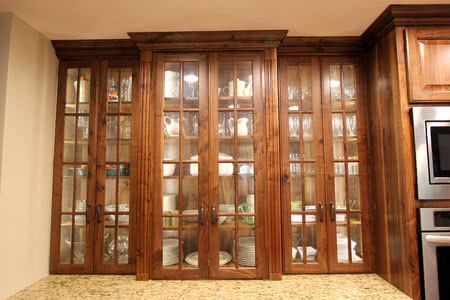 Applied Molding
Applied Molding style doors add a touch of elegance to your custom cabinet design with finely crafted applied molding. Their decorative flair and dimensional styling can be further enhanced by creative finishing and glazing techniques.