Bathrooms
Take your bathroom to the next level and make it amazing. Using natural woods or textured melamine, we can create cabinets that are both beautiful and functional. Maximize your storage capabilities and enhance your cabinetry by adding additional features, such as a vanity tower in the Master bath, over the toilet cabinets, or linen closets.
We can accommodate your desires, whether you are wishing for a suspended, single, or double vanity sink, wanting mirror frames to match your cabinetry, or open cabinetry to hold bathroom supplies. We have wonderful options available to you, such as pop out steps to help your children reach the counter and sink, or even being able to adjust the vanity height from the standard 36" to a child height of 33.5". If you dream it, we can build it!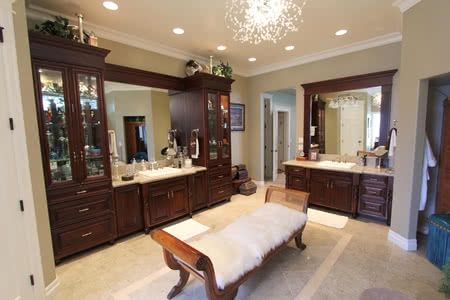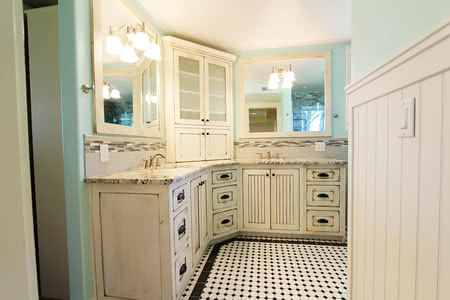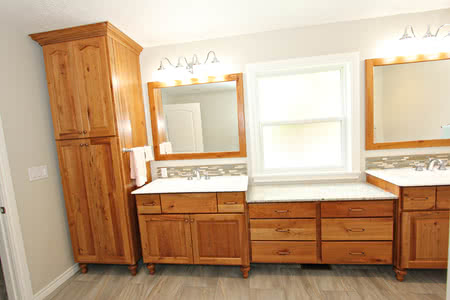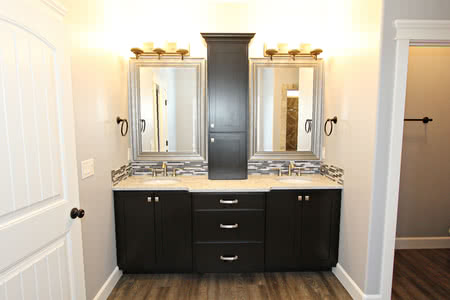 Child / Adult Height and Pullout Steps
Avoid tripping over a step stool in the bathroom by having a pop out step built into your cabinet so your child can climb up safely to reach the sink. Put a pullout step in your kitchen to reach those high cabinet shelves, and make it either a full drawer sized step, or a thinner step. Pull it out when you need it, and push it back in to remain hidden when you don't. Another option is to reduce your vanity height from a standard height of 36" to a child height of 33.5".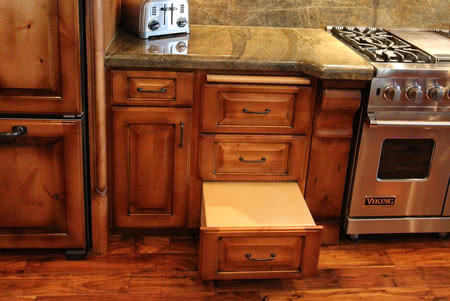 Mirror Frames
Mirror frames can be built to compliment or match your vanity, and can be as simple or as detailed as you desire. They help complete the look of your bathroom and add beauty, turning a simple mirror into a quality piece to place above your vanity.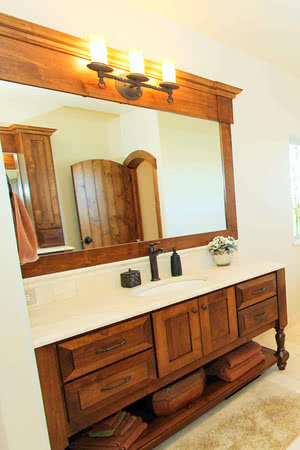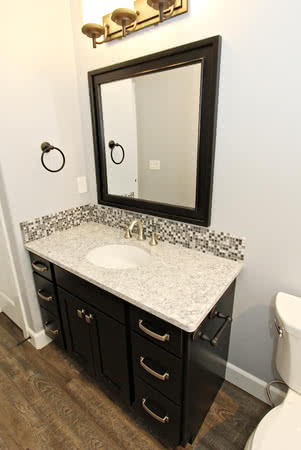 Tower Cabinets
Tower cabinets, usually placed in Master Bathrooms, can add additional storage space for all your personal supplies, keeping them hidden away and your counters clutter free. They are functional, elegant, break up large spaces and add visual interest to the bathroom.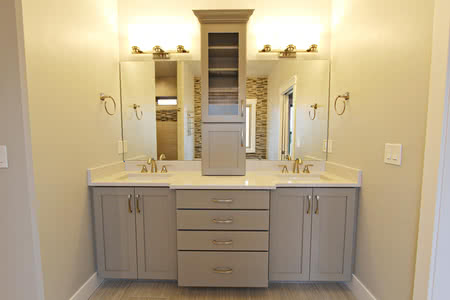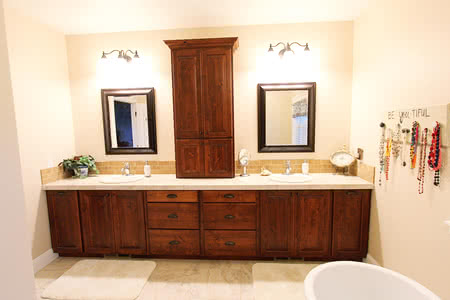 Linen Cabinets
Linen Cabinets are a wonderful storage solution for your bathroom or laundry room. Use one to store and organize all of your bathroom or laundry supplies. From sheets and towels, to cleaning products, and personal care items, a linen cabinet keeps them where you need them, but out of site.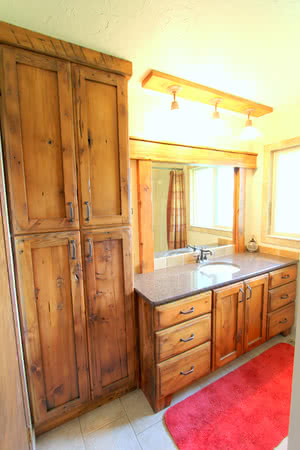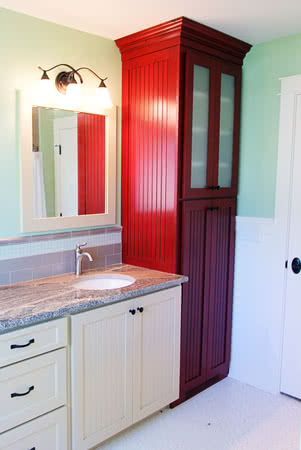 Gallery