Entertainment Centers
Our Custom Entertainment centers are designed and built to fit your space and accommodate your needs. Whether you want a Built-in or Stand Alone unit, we will make your piece one that makes best use of your space and gives you the options you want. In your design, we can add electronic component access, heat ventilation, cooling fans, TV mounting options and concealing cords to make your unit as functional as possible. Add open shelving for décor or books, or lighted cabinets for storing artwork, giving an added elegance to your piece. Get rid of the clutter with drawers for movies and video games storage, allowing you to keep the things you need within easy reach, but hidden from view.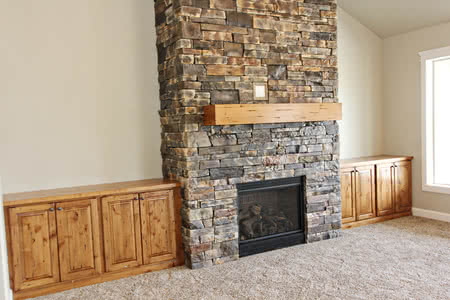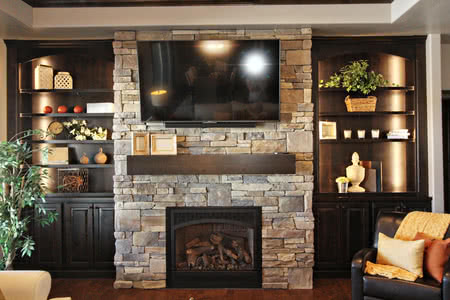 Stand Alone or Built-In
A free-standing Entertainment Center is designed and built to be like a piece of furniture in your home, as well as meet your needs and the space available. A built-in Entertainment Center is built to fit into a wall alcove, fill a wall, or even a corner of a room. Often, we build these as bookends to a fireplace, where the TV is hung above the mantle, while the electronic components are hidden in the cabinets of elegant built-in bookcases.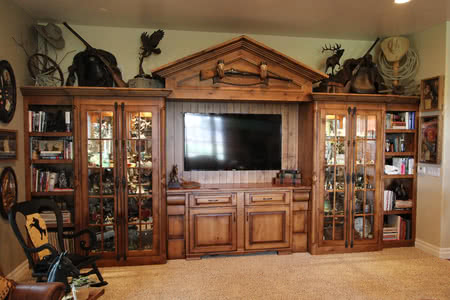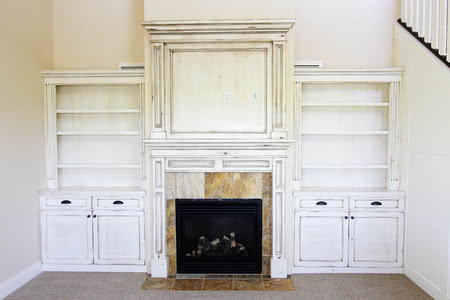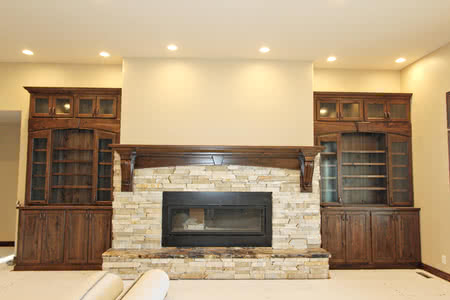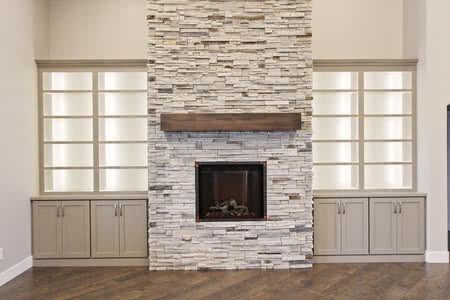 Venting / Component access
Components placed inside the entertainment center can either sit on stationary shelving or we can make roll out trays for easy access. Ventilation slits can be added to the toe kick and a fan can be placed in the base to increase air circulation for better ventilation. Laser remotes with a hidden 'eye' can be utilized to control the components without opening the doors.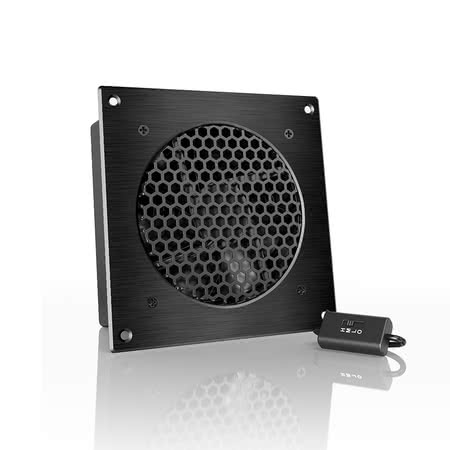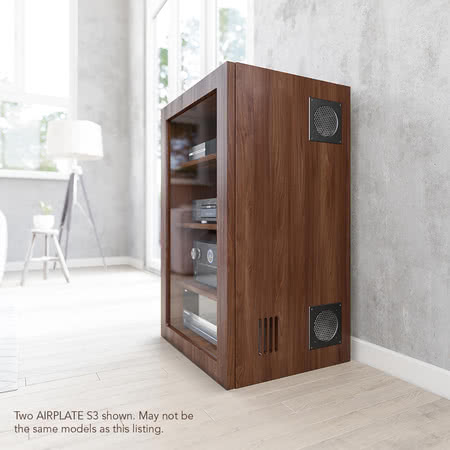 TV Options
Above the base cabinets, open finished bookshelves can be made to house books and décor items. We can leave a big enough area for your TV so it can be wall mounted or left on a stand.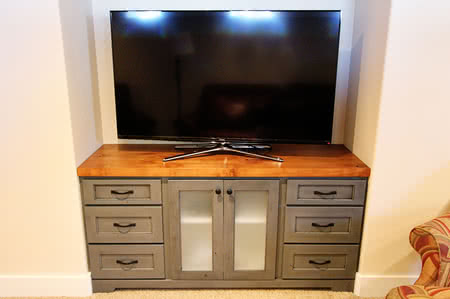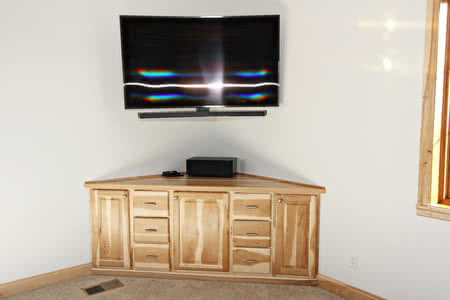 Gallery