Counter Tops
Choosing the countertop for your kitchen is an important step in making your dreams a reality. To facilitate your desires, we custom build and install all types of countertops. We offer Granite, Quartz, Marble, Formica edged with Gem-Loc, and Solid Surface countertops. While we have a large selection to choose from in our showroom, you can also visit Francini Importers & Distributors in Meridian Idaho, pick out your stone in person, and we will then coordinate with Francini to have it delivered to our shop.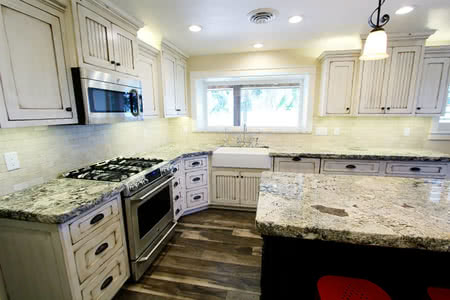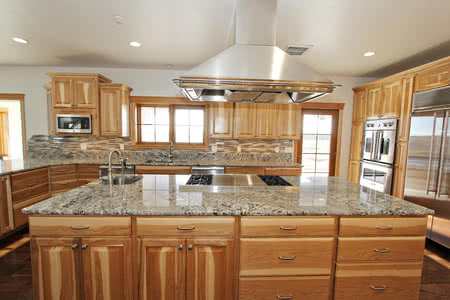 Laminate Counter Tops
Formica has evolved into a creature of beauty and variety, while providing function, durability, as well as being low-maintenance. Edging Formica counters or back-splashes with Gem-Loc provides the homeowner with the resiliency and beauty of Corian, creating an exceptional high-end look. Customers can choose from a large selection of solid surface accents to compliment the laminate. Browse our sources galleries at Wilsonart and Formica.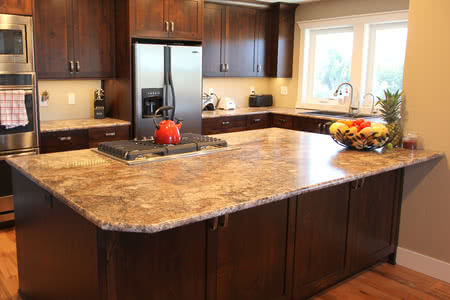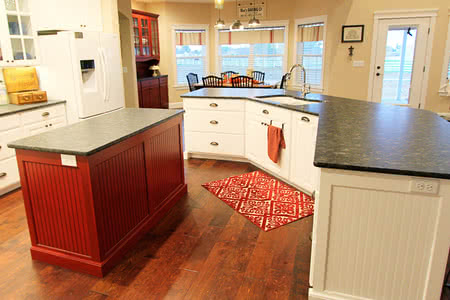 Granite Counter Tops
Granite has been around for many, many years and continues to be one of the most popular materials for counter tops. The biggest reason for its popularity is the wide variety of colors available and its amazing natural beauty. Each slab is unique and special making it a "one of a kind" counter top and work of art. Granite is an extremely hard, heat resistant product with very little maintenance needed. We source all of our granite from Francini Marble & Granite.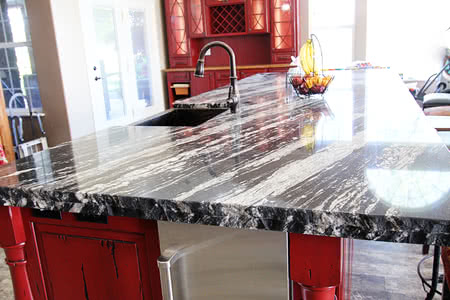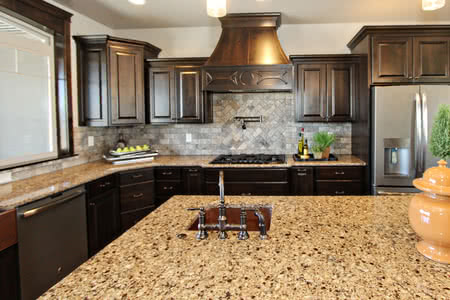 Quartz Counter Tops
Over the last 10 years Quartz has become one of the most popular counter tops on the market. Consumer Reports constantly ranks Quartz as one of the most durable long lasting, easily maintained counter tops available. Quartz is man-made, but it is made from real Quartz rocks, which are the hardest part of granite. Because it is so hard the counter tops never have to be resealed, giving it one of the greatest advantages over granite. The last few years quartz manufactures have come a long ways in giving it as natural a look as possible, by making it have movement in the stone. This is a product that is constantly improving and it will be exciting to see what will come in the near future. We have a lot of great samples for you to look at in our showroom. All of our quartz comes from PentalQuartz and Viatera