Wood
Whether you are designing a new kitchen, bathroom, or other cabinetry project, we utilize a number of different types of woods to suit your needs. Choose between a beautiful hickory, a rich cherry, a rustic alder, maple, walnut, beech, or oak. Whatever your selection, we have it available to build the cabinets of your dreams. Each type of wood has special characteristics, and knowing these will help you choose the best wood for your cabinets.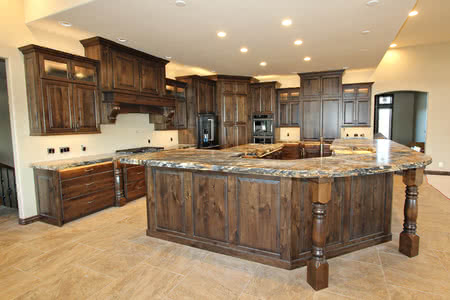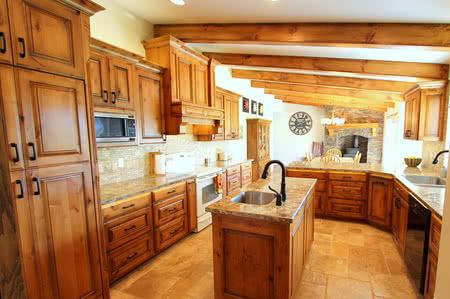 Alder
Alder is one of the most popular woods used in the Western United States, as it comes from the West coast and grows abundantly there. Knotty Alder is not only very affordable, but it is great to work with. While alder is a hard wood, it is on the softer scale of hard woods, which allows it to be stained many different colors, giving you many options for your cabinetry.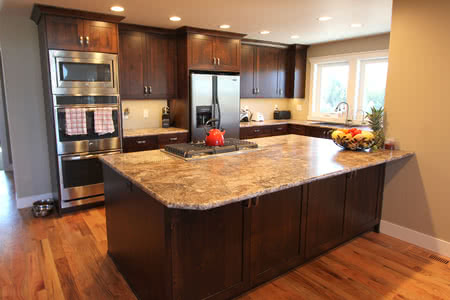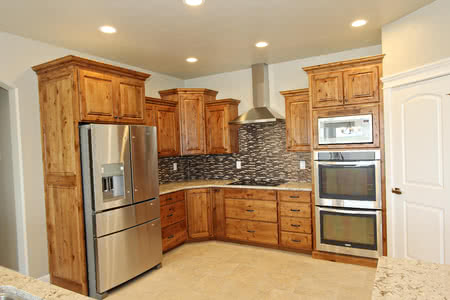 Rustic Walnut
Rustic Walnut has become a very popular wood because it is very rich, dark, and unique looking. Walnut is a very hard and elegant wood that can be used in a wide variety of applications from entertainment centers to kitchens. Walnut is the richest and arguably the most beautiful wood that we have the opportunity to use, and it usually requires no stain, only a natural finish. Knotty Walnut is a more affordable option to clear walnut, and is a wood we commonly use, as it has some amazing characteristics.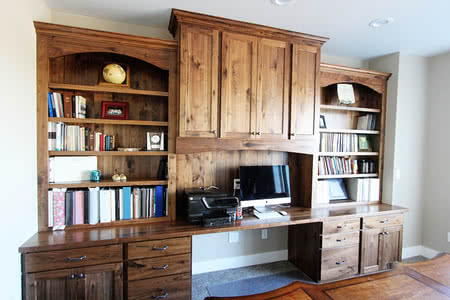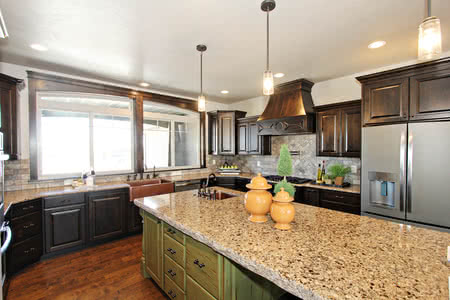 Hickory
Hickory is a classic wood that is very hard. It is often found in wood flooring because of its durability. In Cabinetry we use a lot of Rustic Hickory because of the beautiful contrasting dark and light colors. Hickory is an open grain wood, which allows it to accept stain, however most of the time we finish Hickory in a clear natural finish.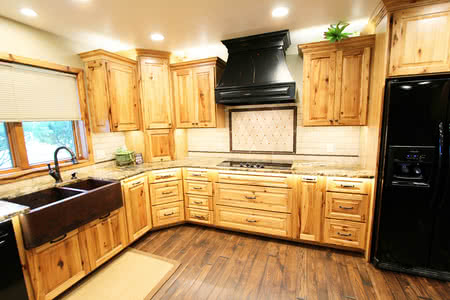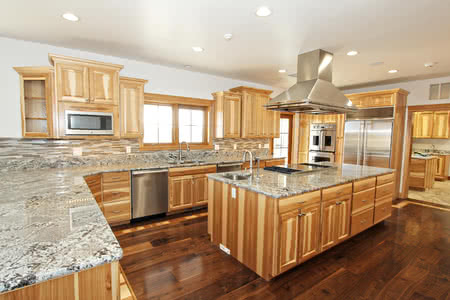 Cherry
Cherry is beautiful rich looking wood. It is on the medium scale of hardness, and for that reason it stains to many different colors. Cherry is a wood that changes with time, a process known as aging. As it is exposed to light it will gradually get darker, making whatever color you have stained it even look that much deeper and richer as time passes.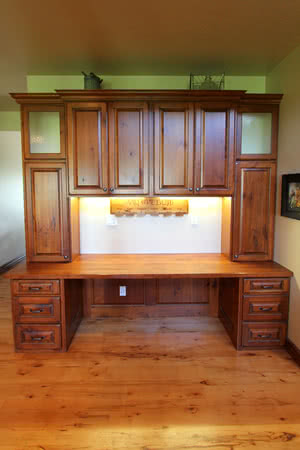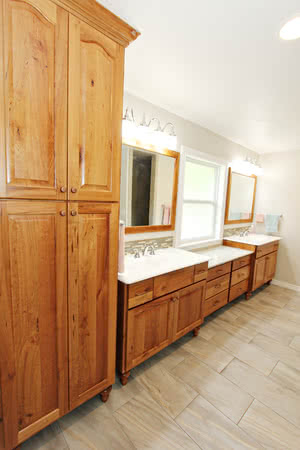 Maple
Maple is a timeless wood that will always be in style, and is the lightest colored wood that is available to us. It is a very hard wood with tight grain which makes it a great wood for floors and cabinetry. Because of its hardness Maple does not accept stain very well, however there are techniques available to darken Maple.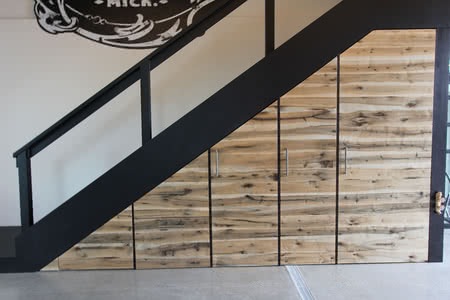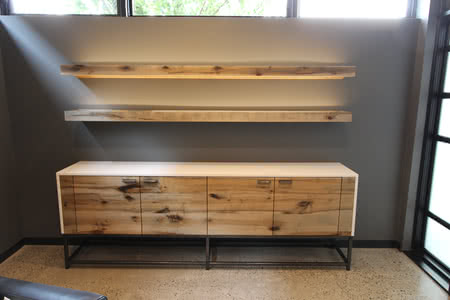 Oak
Oak is a classic wood that has been used for hundreds of years to make fine furniture and cabinetry. Oak comes in various species, the most popular being Red and White Oak. Each species of wood can be cut various ways in the mill to give it a unique look. Quarter Sawn White Oak is the most famous furniture wood. Oak is a hard, heavy, durable wood that stains to almost any color.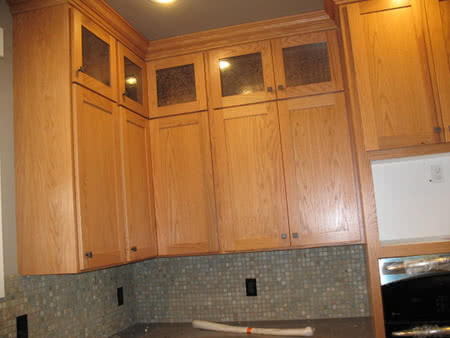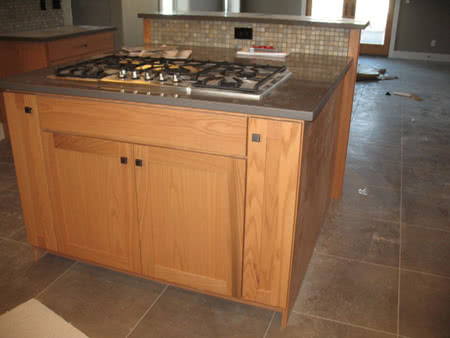 Beech
Beech is a European wood that grows abundantly. Beech is a very dense hard wood that has some grain characteristics that look like Alder. Many times we have used this wood when someone wants the look of alder but wants a harder wood. It is a pale-colored wood with fine tight grain and it stains well. Knotty Beech has some very unique patterns and looks amazing in cabinetry.
Textured Melamine
Textured Melamine is made by heat and pressure fusing a textured resin melamine paper onto particleboard to create the textured quality or three-dimensional effect. With a sleek and modern look, textured melamine is easily cleaned, durable and decoratively pleasing, coming in a wide range of colors and wood grain patterns, giving you many options for any project.